Research Article
After Midnight: Naming, West Indians, and British Children's Literature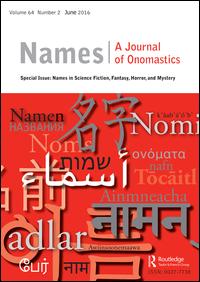 Published 2008-03-01
Copyright (c) 2008 Maney Publishing
This work is licensed under a Creative Commons Attribution 4.0 International License.
Abstract
Abstract
As British explorers and colonizers spread out over the world, they used the act of naming as one of many tools to indicate ownership of their new-found empire. British children's books, which were a major part of the colonizing and imperial effort, subtly (and not so subtly) indoctrinated young readers into their positions as owners and managers of the many nations around the world within the British sphere of influence. Because the area known as 'the West Indies' formed some of Britain's earliest colonies, it is instructive to follow the history of West Indian naming in British children's books. Naming in these books show how young readers were taught first to dominate, and then (as the empire crumbled) to try and contain, and only lastly to try and understand the lands and peoples of the Caribbean Sea.
References
Allen, Eric, 1963. The Latchkey Children, London: OUP.
Ashley, Bernard, 1974. The Trouble with Donovan Croft, London: Puffin, 1977.
Ashley, Bernard, 1991. Seeing Off Uncle Jack, London: Viking.
Baucom, Ian, 1996. 'Mournful Histories: Narratives of Post-Imperial Melancholy,' Modern Fiction Studies, 42(2): 259–88.
Berry-Hart, Alice, 1953. To School in the Spanish Main, London: Puffin.
Bloom, Valerie, 2003. Surprising Joy, London: Macmillan.
Breinburg, Petronella, 1975. Doctor Shawn, illus. Errol Lloyd, New York: Thomas Y. Crowell.
Burton, Richard D.E., 1997. Afro-Creole: Power, Opposition, and Play in the Caribbean, Ithaca, New York: Cornell UP.
Campe, Joachim, 1828. Columbus, or the Discovery of America; as related by A Father to his Children and Designed for the Instruction of Youth, trans. Elizabeth Helme, new edn, London: Baldwin and Cradock.
Darke, Marjorie, 1977. The First of Midnight, Harmondsworth, England: Kestrel.
Dathorne, O.R., 1965. 'The Theme of Africa in West Indian Literature,' Phylon, 26(3): 255–76.
DeCamp, David, 1967. 'African Day-Names in Jamaica,' Language, 43(1): 139–49.
Dickson, George S., c. 1920. A Nursery Geography, illus. Geo Morrow, rev. edn, London: Thomas Nelson.
Edgeworth, Maria, 1900. 'The Grateful Negro,' Popular Tales, 1804, London: Macmillan, pp. 419–41.
Edmondson, Belinda, 1994. 'Race, Tradition, and the Construction of the Caribbean Aesthetic,' New Literary History, 25(1): 109–20.
Ernest, Kate Elizabeth, 1994. Hope Leaves Jamaica, 1993, London: Mammoth.
Ernest, Kate Elizabeth, 1995. Birds in the Wilderness, London: Methuen.
Hall, Catherine, 1999. 'William Knibb and the New Black Subject,' Empire and Others: British Encounters with Indigenous Peoples, 1600–1850, ed. Martin Daunton and Rick Halpern, Philadelphia: University of Pennsylvania Press, pp. 303–24.
Handler, Jerome S. and JoAnn Jacoby, 1996. 'Slave Names and Naming in Barbados,' The William and Mary Quarterly, 3rd Sseries, 53(4): 685–728.
Henty, G.A., [1900]. Under Drake's Flag: A Tale of the Spanish Main. 1883, New York: Mershon.
Hoffman, Mary, 1991. Amazing Grace, illus. Caroline Binch, London: Frances Lincoln.
King, Sigrid, 1990. 'Naming and Power in Zora Neale Hurston's Their Eyes Were Watching God,' Black American Literature Forum, 24(4): 683–96.
Leeson, Robert, 1974. Maroon Boy, London: Collins.
MacCann, Donnarae, 2005. 'The Sturdy Fabric of Cultural Imperialism: Tracing its Patterns in Contemporary Children's Novels,' Children's Literature, 33: 185–208.
Marchant, Bessie, 1924. Sylvia's Secret: A Tale of the West Indies, London: Blackie.
Mead, Stella, 1944. The Adventures of Peter and Tess in British West Africa, British Honduras, British West Indies, Canada, Newfoundland, illus. Eulalie, London: Amex.
Mead, Stella, 1947. Bim: A Boy in British Guiana, Selsey: Orion.
Parkin, George R., 1898. Round the Empire: For the Use of Schools. 1892. With a preface by the Right Hon. the Earl of Rosebery, London: Cassell.
Reid, V.S., 1979. The Young Warriors, 1967, London: Longman.
Stuart, Morna, 1966. Marassa and Midnight, Oxford: Heinemann.
Thomas, Iolette, 1992. Princess Janine, illus. Jennifer Northway, 1990, London: Little Mammoth.