Announcement
2022 Award for Best Article in NAMES: A Journal of Onomastics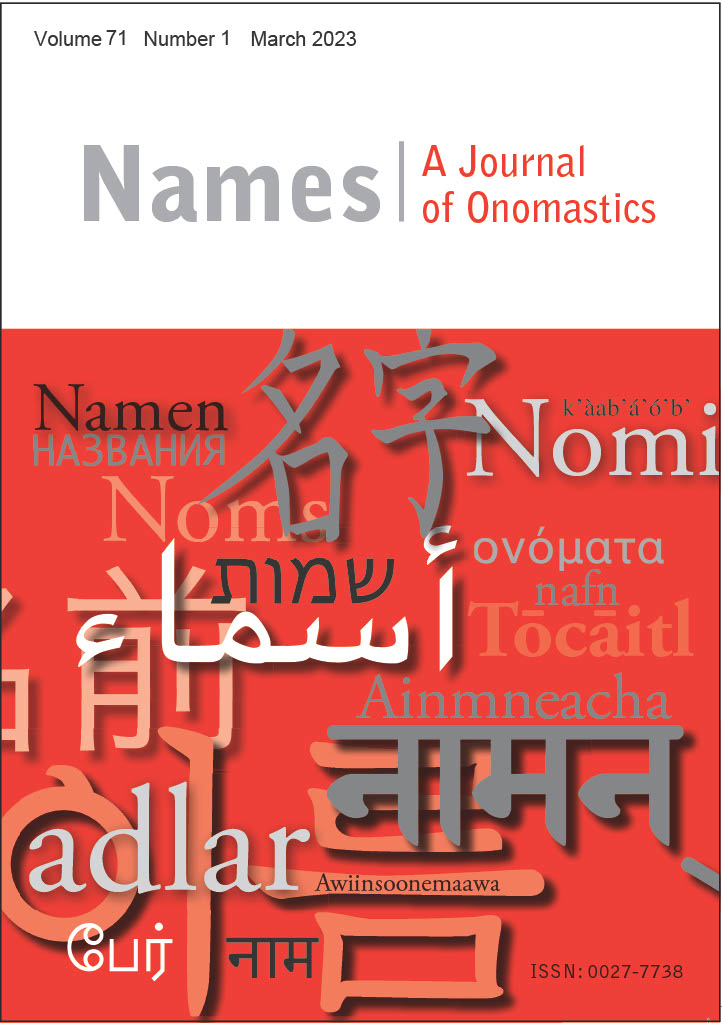 Published 2023-03-14
Keywords
onomastics

,

geography

,

Finland

,

GIS

,

corpus-assisted discourse studies, CADS,
Copyright (c) 2023 I. M. Nick
This work is licensed under a Creative Commons Attribution 4.0 International License.
Abstract
For more than a decade, the American Name Society has singled out an outstanding article to be given the Best Article of the Year Award. To select the publication to receive this prestigious honor, each member of the Editorial Board independently reviewed all of the articles that had been published in 2022. As per ANS tradition, obituaries, notes, editorials, book reviews, and articles contributed by the Editor-in-Chief were excluded from consideration. To make their decision, Board Members were asked to select the publications which they felt possessed the highest degree of creativity; demonstrated the best writing style; employed the soundest research methodology; and had the greatest potential to make a lasting and significant contribution to onomastics. Then, in a secret ballot, the Board members cast their votes.  This report details the results of that selection process and reveals the 2022 winner of the ANS Best Article of the Year award.