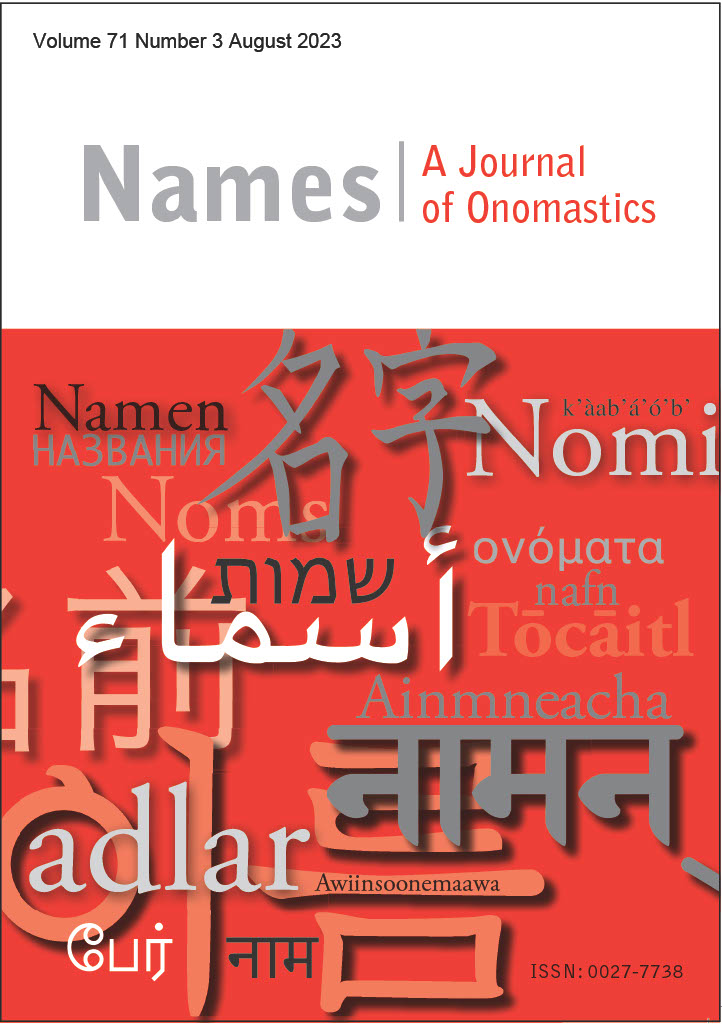 Published 2023-08-22
Copyright (c) 2023 I. M. Nick
This work is licensed under a Creative Commons Attribution 4.0 International License.
Abstract
The Misfits. By James Howe. New York: Simon and Schuster. 2021 (28th edition). Pp. 304. $8.99. (Paperback). ISBN 13: 978-0-689-83956-6.
References
Acquah, Emmanuel, Pamela-Zoe Topalli, Michael L. Wilson, Nina Junttila, and Päivi M. Niemi. 2016". Adolescent Loneliness and Social Anxiety as Predictors of Bullying Victimisation." International Journal of Adolescence and Youth 21, no. 3: 320–331.
American Library Association (ALA). 2022 "Censorship by the Numbers". https://www.ala.org/advocacy/bbooks/by-the-numbers
American Library Association (ALA). 2023. "Challenges to Freedom to Read, 2013-2022." Office of Intellectual Freedom. April 19, 2023. Accessed June 30, 2023. https://public.flourish.studio/story/1882667/
Armitage, Richard. 2021. "Bullying in Children: Impact on Child Health". BMJ Pediatrics Open 5: e000939. doi: 10.1136/bmjpo-2020-000939
Basile, Kathleen, Heather Clayton, Sarah DeGue, John Gilford, Kevin Vagi, Nicolas Suarez, Marissa Zwald, and Richard Lowry. 2019. "Interpersonal Violence Victimization Among High School Students: Youth Risk Behavior Survey." MMWR Supplements 69, no. 1: 28–37.
Bochenek, Michael, and A. Widney Brown. 2001. Hatred In the Hallways: Violence and Discrimination Against Lesbian, Gay, Bisexual, and Transgender Students in U. S. Schools. NCJ Number 188824. U.S. Department of Justice. Human Rights Watch. Accessed June 30, 2023. https://www.hrw.org/legacy/reports/2001/uslgbt/toc.htm
Cary, Alice. 2011. "James Howe: Searching for Addie's Voice." Interview by Alice Cary. Accessed June 30, 2023. https://www.bookpage.com/interviews/8718-james-howe-childrens/
Centers for Disease Control and Prevention (CDC). 2020. Youth Risk Behavior Survey Data Summary and Trend Report 2009-2019.
Ciabattari, Jane. 2023, May 26. "Why is the US Banning Children's Books." Accessed June 30, 2023. https://www.bbc.com/culture/article/20230525-how-book-banning-escalated-in-the-us
Crozier, W. Ray., and Evanthia Skiliopidon. 2002. "Adult Recollections of Name-Calling at School." An International Journal of Educational Psychology. 22, no. 1: 113–124.
Crozier, W. and Patricia Dimmock. 1999. "Name-calling and Nicknames: A Sample of Primary School Children." British Journal of Educational Psychology. Part 4. 69: 505–516.
Davis, Jordan, Joan Tucker, Michael Dunbar, Eric Pedersen, and Elizabeth D'Amico. 2020. "Effects of Homophobic Name-calling and Verbal Sexual Harassment on Substance Use Among Young Adults." Aggressive Behavior 47, no. 1: 5–16.
Farid Johnson, Nadine. 2023, March 28. "PEN America: U.S. Is Experiencing the Biggest Attack on First Amendment Rights in Generations." https://pen.org/pen-america-testimony-first-amendment/
Friedman, Jonathan, and Nadine Farid Johnson. 2022, September 19. "Banned in the USA: The Growing Movement to Censor Books in Schools." Accessed June 30, 2023.
Goldstein, Richard. 2004. "Children's Inhumanity to Children." The Journal of Pediatrics 144, no. 1: 3–4.
Lee, Barbara. 2021. "Congresswoman Barbara Lee Reintroduces A Resolution Recognizing No Name-calling Week." Accessed June 30, 2023. https://lee.house.gov/news/press-releases/congresswoman-barbara-lee-reintroduces-a-resolution-recognizing-no-name-calling-week
Lin, Kai, and Lin Liu. 2023. "Friendly Teasing or Traumatic Bullying? Examining the Conditioning Effect of Social Distance on the Negative Psychological Outcomes of Homophobic Name-Calling." Journal of School Violence 22, no. 3: 429–441.
Mynard, Helen, Stephen Joseph, and Jane Alexander. 2000. "Peer-Victimisation and Posttraumatic Stress in Adolescents." Personality and Individual Differences 29, no. 5: 815–821.
National Center for Injury Prevention and Control. Division of Violence Prevention. 2014. "The Relationship between Bullying and Suicide: What We Know and What It Means for Schools." Accessed June 30, 2023. https://www.cdc.gov/violenceprevention/pdf/yv/bullying-suicide-translation-final-a.pdf
National Center for Education Statistics. 2021. "Bullying at School and Electronic Bullying".
PEN America. 2023, April 20. "The 11 Most Banned Books of the Start of the 2022-2023 School Year." Accessed June 30, 2023. https://pen.org/banned-books-list-fall-2022/
Salmon, G., A. James, and D. Smith. 1998. "Bullying in Schools: Self-reported Anxiety, Depression, and Self-esteem in Secondary School Children." British Medical Journal 317, no. 7163: 924–925.
Tolin, Lisa. 2023, February 14. "The Most Banned Picture Books of the 2021-2022 School Year." Accessed June 30, 2023. https://pen.org/banned-picture-books-2022/
Tucker, Joan, Brett Ewing, Dorothy Espelage, Harold Green, Kayla de la Haye, and Michael Pollard. 2016. "Longitudinal Associations of Homophobic Name-Calling Victimization with Psychological Distress and Alcohol Use During Adolescence." Journal of Adolescent Health 59, no. 1: 110–119.
Valido, Alberto, Gabriel Merrin, Dorothy Espelage, Luz Robinson, Kyle Nickodem, Katherine Ingram, America El Sheikh, Cagil Torgal, and Jarvi Fairclough. 2022. "Social-Ecological Predictors of Homophobic Name-Calling Perpetration and Victimization Among Early Adolescents." Journal of Early Adolescence 42, no. 9: 110–1151.