Research Article
"YOU #^%?*&@ Hoosier!": Derogatory Names and the Derogatory Name in St. Louis, Missouri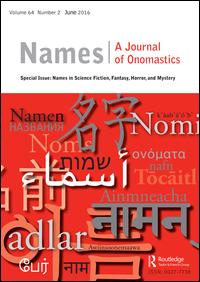 Published 1987-03-01
Copyright (c) 1987 Maney
This work is licensed under a Creative Commons Attribution 4.0 International License.
References
Baker, Ronald L., and Marvin Carmony. 1975. Indiana Place Names. Bloomington: Indiana University Press.
Crinklaw, Don. 1976. Ladue Lockjaw, or How I Learned to Love the St. Louis Language. St. Louisan (Oct.): 59–61.
Murray, Thomas E. The Language of St. Louis, Missouri: Variation in the Gateway City. Peter Lang, forthcoming.